Top 8 Wholesale Hat Websites
From cheaper prices to large quantities that are ideal for retailing, large events or giveaways, there are a lot of reasons to buy wholesale hats. There are lots of different wholesale hats websites out there, but today we'll be going over the top 8 (in no particular order) and what separates each website from the other in terms of designs and specialties.

Flexfit is known as one of the most innovative companies at creating practical, fashionable, and affordable hats. From environmentally friendly designs like their Recycled Retro Trucker hats to comfortable designs like their temperature and sweat-controlling OmniMesh line of hats, Flexfit truly does offer unique and innovative designs. They also offer custom embroidery on their hats both domestically and overseas.

VillageHatShop has it all. Baseball caps, beanies, bucket hats, fedoras, historical hats, pork pie hats, straw hats, trapper hats, visors… you get the idea. Their huge variety of hat types is only rivaled by the different designs and colors for each hat type. Most of their headwear is sold in packages of 24, making the overall average price much lower than that of most retailers.

As the name suggests, PitBullCap specializes in caps. However, by no means does this limit their designs and materials! PitBullCap offers caps made of materials from cotton, wool, and acrylic to suede, leather, and corduroy. In addition, they offer a wide variety of different designs, including famous ones such as Route 66 and California Republic.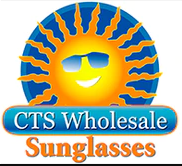 Although CTsWholesaleSunglasses is best known for their sunglasses, they also have a substantial and unique wholesale hat collection. CTs specializes in embroidered hats, with designs from city names to EMT and Christian logos. In addition, they supply hat displays: racks that are ideal for storefront displays or impressing customers!

DollarDays specializes in selling very unique hats and headwear at very low prices. They offer a wide variety of hats — including fedoras, baseball caps, umbrella hats, and bandanas —, all in a wide variety of different patterns. The variety is most notable in their bandanas: with designs from flags to flames to skullcaps to rainbows and Bob Marley, there's a design for everyone.

Looking for more personal, locally made headwear? Then Faire might be the right website for you. Faire is a platform that offers wholesale items from a large pool of small businesses, meaning that a lot of the items that they sell are unique and hand-designed; hats are no exception! From beanies and straw hats, to scrunchies and headbands, Faire offers a wide variety of more personal, handcrafted hats.

FashionUnic specializes in hats with the "perfect touch of femininity", often using unique embellishments and designs along their hats to achieve this. From beanies and caps to dress hats and bucket hats, FashionUnic offers a large variety of hats, each with a plethora of different designs and colors (over 100 different designs for knit pom beanies alone). If you're looking for affordable hats with feminine style, FashionUnic is the right place for you.
BuckWholesale specializes in affordable hats with a wide variety of colors, designs, and customization options. From trucker and dad hats to snapbacks and beanies, they have a hat for any occasion and season. BuckWholesale also offers a 365 day return policy, one of the first in the wholesale hats industry. Add to that no minimum purchases and a 110% lowest price guarantee (beating cheaper prices by 10% of the difference), and BuckWholesale offers some of the cheapest prices in the wholesale industry.
In summary, each of the 8 above websites offers their own unique benefits and differences from each other, whether that be price, design, variety, or fashionability. Be sure to check out each of them, and choose according to your needs!