5 Best Blank Wholesale T-Shirt Distributors of 2020
Blank wholesale T-shirts are a necessity to those in the T-shirt customization industry, whether that be a promotional company, custom tee company, or that customer who really wants their own design printed or embroidered onto a shirt. As such, both selecting the right shirt for the job as well as the right supplier to obtain these shirts is essential.
Finding the right shirt depends on what you plan on accomplishing with the shirt. Looking for an affordable, screenprintable shirt to use at giveaways or promotional events? Then maybe the Gildan 5000 tee would work best. Looking for a good athletic shirt for a sports team or general exercise usage? Then try the TT11H Team 365 Performance Tee. Searching for a shirt that'll help move sweat away from the body for those outdoor promotional events? Then maybe look at the Fruit of the Loom Dri-Power Active T-shirts. For more information about which shirts to use for different kinds of printing/uses, see our earlier blog post here.
With the new year just turning its head, it's important to know about the top blank wholesale T-shirt distributors, their differences, and their offerings. Without further ado, here are the 5 best blank wholesale T-Shirt distributors to use in 2020:

The union of six apparel companies, alphabroder is one of the largest and most experienced distributors of imprintable apparel, including jackets, pants, headwear, bags, — and for our purposes — T-shirts! With a large selection of blank T-shirts (including brands from American Apparel and A4 to Champion and Columbia) as well as affordable wholesale pricing and a wide array of sizes and colors, there's truly a shirt for everyone!

Sanmar was launched by the founder Marty in 1971, selling T-shirts from his parents' basement. Today, the company continues to be one of the leaders in the blank T-shirt market, with over 500 different types of shirts sold from over 20 different brands, including New Era and Nike. Counted on by screenprinters, embroiderers, and other promotional companies for almost 5 decades, Sanmar's shirts are perfect for customization.

Starting from just 3 locations in 1976, today TSC has expanded to 7 different warehouses and locations within the United States, from California to Philadelphia. With a great customer loyalty rewards program in Club TSC, a 100% satisfaction guarantee, quick shipping (one-day shipping for a majority of the country), and hundreds of affordably priced imprintable tees, TSCApparel is a premier source for blank T-shirts.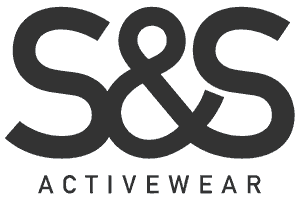 S&S Activewear takes, in their own words, "a fresh approach to blank apparel". What does that mean? For customers, it means a large variety of affordable and accessible blank T-shirts and other accessories, fast shipping from their six distribution centers (one-day shipping for 41 states), and image libraries and marketing tools custom-made to help businesses grow their own customers. And further than that, it means supporting five non-profit organizations every month with free apparel through their "S&S Grant Program".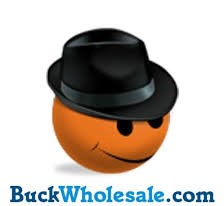 Looking for very easily affordable, blank T-shirts, sweatshirts, and hoodies? Then Buckwholesale is the right place for you! Buckwholesale offers blank apparel from brands like Gildan and Fruit of the Loom, along with no minimum purchases, a 365 day return policy, and a 110% lowest price guarantee (beating identical items by 10% of the price difference). With a wide selection of colors and sizes for each blank shirt, Buckwholesale is the perfect place for those looking for affordable, customizable shirts.
In summary, T-shirt customizers need to be sure that they're aware of the different options they have, both in selecting which types of shirts to print on, as well as which suppliers to choose for their shirts. Each supplier and shirt design has its own separate merits; make sure to choose based on your needs and situation to adjust best for the new year.