Top 10 Wholesale Tshirts That Are Good For Screen Printing
Let me start off by saying that there are alot of great tshirts out there that you can screen print on. The true question is which one is best for your specific application? In this blog we will explore these different shirts, applications, and options.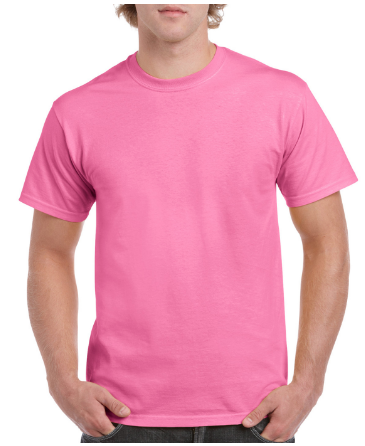 These are great shirts and frankly are a heck of a good deal as well! Ive seen them as low as $1.49 each online with free shipping in small quantities! These shirts are available in a wide range of colors and are perfect for giveaways and promotional items. These can be screen printed on, however they may not last quite as many washes as a more optimal shirt. These also have a tearaway tag allowing you to screenprint your own label. Remember. these are heavy cotton and most likely will shrink in the dryer.
2. 3001c Bella + Canvas Unisex Jersey Tee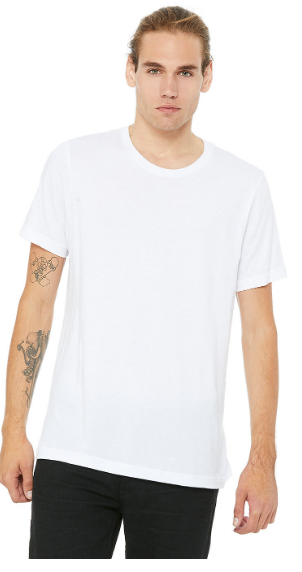 Made from airlume combed and ringspun cotton, This tshirt will give you a great look and feel! With its unisex contour and multi colored availability, and pricing we found just over $3 wholesale, it is a great choice for screenprinting with a casual yet comfortable feel. These also have a tearaway tag if you wanted to screenprint your own label.
3. TT11H Team 365 Performance Tee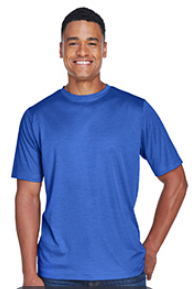 Looking for athletic performance, this could be the tshirt for you! Coming in at just over $4 wholesale at most distributors on the web, it's a true winner. Featuring a team fit, tag free neckline, and the use of cationic dyes for true brightness in colors, and moisture wicking UV protection, it was made with the sports enthusiast in mind. If you are starting a sports team or simply like to spend the day biking the trails, screenprinting on this shirt is a win.
4. Gildan G800 50/50 Tee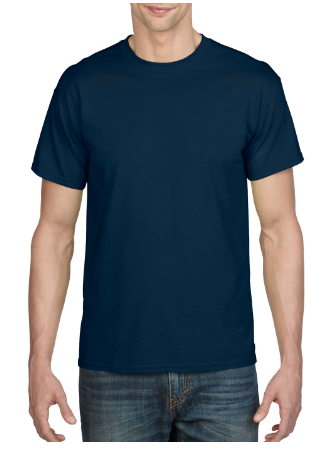 The gildan G800 50/50 tshirt is a middle of the road option if you do not want a full cotton tshirt. Although experts say that 100% cotton shirts perform better for screenprinting because they will produce a much more vivid color, the difference is very minute to the average eye. The 50/50 shirt is less likely to shrink when dried, less hot when outdoors, and some say better for the environment as cotton needs alot of water to grow. If you are looking for a tearaway tag for your gear, this would not be an optimal choice as it comes with a heat transfer label from the factory. These shirts come in anywhere from $2 to $3 each at a wholesale rate.
5. Any Dri-Fit Tshirts
Dri-Fit shirts are generally 100% polyester and these "performance fabrics" require a special set of skills that many screen printers do not have. Most screen printers are used to cotton, but when it comes to polyester/ lycra blended apparel, the process dramatically changes and they must have the knowledge to adapt. If the screen printer does not possess this knowledge, you can expect shrunken garments, distorted images, and overall design flaws in your graphics. Talk to your screenprinter and ask ahead of time if they have worked with these materials before. Don't be alarmed as it can be done, but you must choose the correct screenprinter.
6. US Blanks US2229 Tri-Blend Tee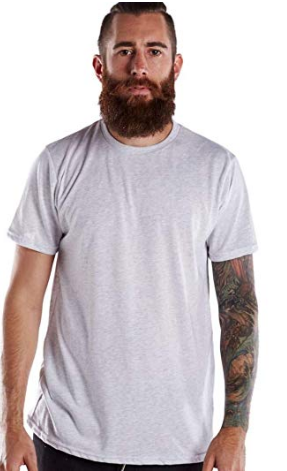 Boasting 50% polyester, 38% combed ringspun cotton, and 12% rayon. These shirts are made for superior comfort. Coming in at over $7 per unit wholesale, Be sure to only print your high end line on these shirts! There are also some challenges in screenprinting on tri blend tshirts. You must have a screenprinter that can use waterbased inks. Keep in mind, you will not get vivid colors here, you will get a more vintage or "washed out" look. You may also want to stick to as few colors as possible on these shirts as they may become scorched as you are curing each print color. The tags are not tearaway on this model.
7. Anvil980 Lightweight Tee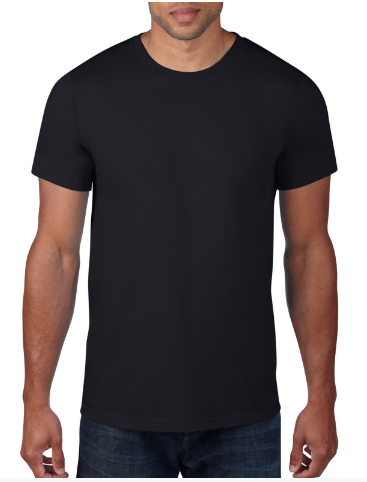 The Anvil 980 is a lightweight, ringspun cotton shirt that is tightly woven together and built to last. Designers say it looks good on persons with an athletic body figure. The greatest feature of this shirt is the fact that it has no side seem! This makes it easy for screenprinters to flawlessly print side artwork. Printing with side seems can cause the ink to only hit the flat surface, leaving areas of missing inks or clotting behind. These even have a tearaway label for easy screenprinting your own. Coming in at $2.50 to $3 per shirt wholesale, a great choice for most!
8. Gildan G64000 Soft Style Tee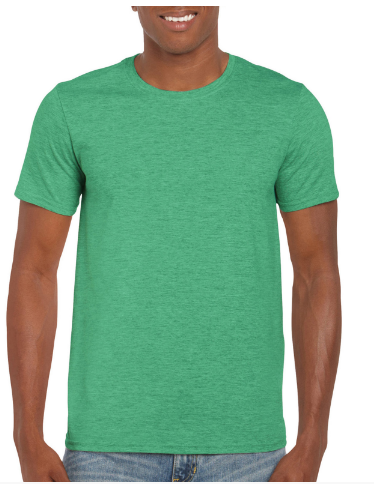 A great tshirt for all around appearance, comfort, and printability. With its semi-fitted unit at 4.5 oz, this preshrunk jersey shirt will far exceed your expectations. Known for its high stitch density, screen printers will love printing your artwork on them. These shirts are anywhere from $1.50 to $2.50 per shirt wholesale. Screenprinters brag on the abilities to print half-tone designs as well as spot color artwork without much chance of error. All in all, a great choice in shirts in the price range and even gives you the tearaway tag feature so you can screenprint your own label and care instructions.
9. Alternative 1070 Tee
Ultimately the best bang for your buck that we have been able to find. These shirts have been described as the Cadillac of all tshirts to be printed on. This includes value, comfort, and quality. Known for their comfort and styling, we also want to point out that in a test, these shirts looked much better after a total of twenty washes compared to 10 other major shirts in their class. These would be comparable to many high end shirt brands in an upscale marketplace. The alternative 1070 tshirts are super for screen printing , have a tearaway tag, and are super soft to the touch.
10. Gildan G830 Pocket Tshirt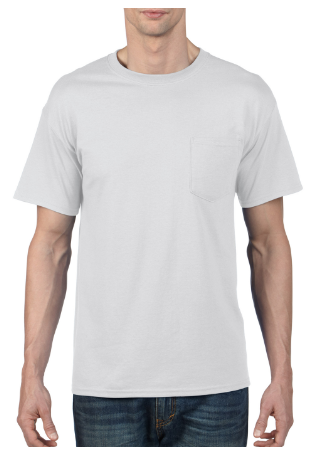 Got glasses, need work shirts? this is our choice for price and comfort if you are looking for shirts with a pocket. Constructed of 50% polyester and 50% cotton, they are easy to screenprint on. Most place a small left chest logo on the pocket and then a larger, more informative logo on the rear. At between $2.99 and $3.75 per shirt wholesale, a must have for your work crew to keep them comfortable and advertising your logo. This shirt does not have a tearaway tag for your own label. We hope that we have been informative and assist in your search for the perfect search for your screenprinted gear. Remember, it is not always price we are shopping for, but more importantly if the shirt im ordering will fit my specific application. Happy shirt hunting!